Mirion Technologies (Canberra), Inc. is offering promotional URAD-Plus Bundled Packages directly to end users. Each package has been designed to ease compliance with organization-specific requirements or with particular applications in mind.
URAD-Plus Administration Package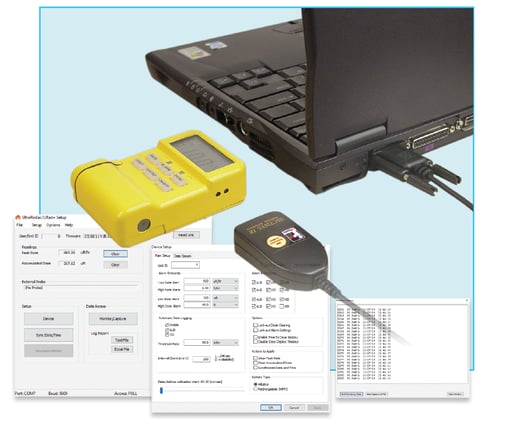 Mirion offers a Window-based setup and configuration utility for the URAD-Plus: the S900C software.
Helps users set up a large quantity of instruments without using the keypad

Connection to a PC is achieved via an infrared cable

Allows user to select unique parameters for each unit or apply the same settings to multiple units via settings templates

Can lock alarm settings to ensure that end users use predefined alarm set points

Can prevent a user from clearing the accumulated dose

Enables download of up to 999 data points from a URAD-Plus unit's memory to be saved in an Excel or text file
Administration packages are available in URAD-Plus unit quantities of 20, 50, and 100; each package includes the S900C software and an IR to USB cable (IR to serial cable available upon request).
URAD-Plus Self-Service Calibration Verification Package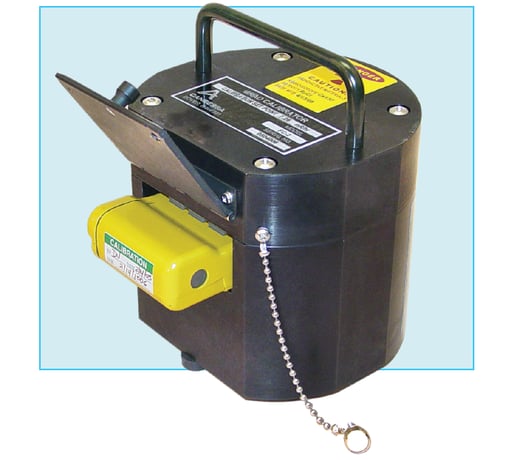 Mirion offers calibration services at our facility in Oak Ridge, Tennessee; however, we also offer a field calibration verification device called the FC2B, which contains an internal exempt quantity check source of 0.8 μCi of Cs-137. While the FC2B device does not actually calibrate URAD-Plus units, it can be used to verify whether or not a unit has fallen out of calibration. Using the FC2B onsite can create cost savings associated with:
Shipment to and from the calibration facility
Down-time associated with not having URAD-Plus units readily available
Calibration service charges
Calibration verification packages are available in URAD-Plus unit quantities of 20, 50, and 100; each package includes the FC2B.
URAD-Plus Annual Factory Calibration Package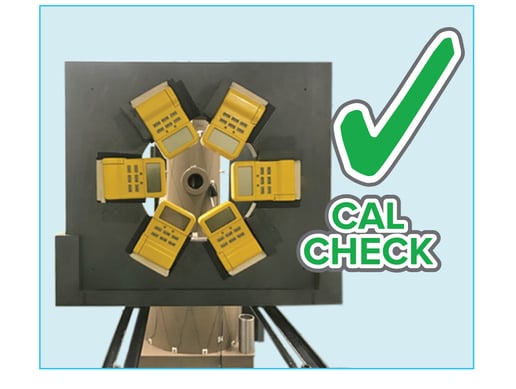 Mirion offers in-factory calibration services for the URAD-Plus. Having a calibration contract in place with Mirion:
Provides assurance that units are calibrated to the exact manufacture's specifications
Reduces paperwork
Ensures funding is already allocated when the services are needed
Aids in safety and compliance audits by proving advance safety maintenance planning
Ensures units are calibrated by experienced and knowledgeable technicians
Includes full traceability documentation and a unique calibration sticker affixed to each unit
Factory calibration packages are available in URAD-Plus unit quantities of 20, 50, and 100; each package includes a two-year annual factory calibration contract.
URAD-Plus Vehicle or Area Monitoring Package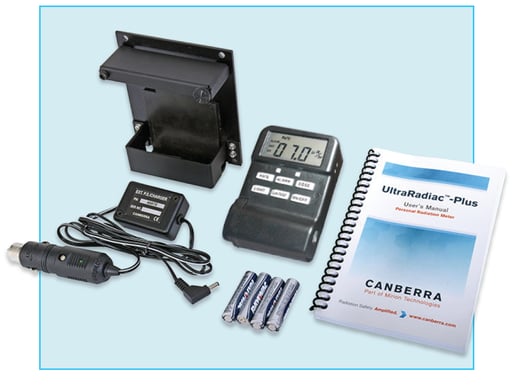 The URAD-Plus can be mounted in a vehicle or on a wall to provide vehicle or area monitoring. The URAD-Plus mount has been designed to accommodate the associated DC charger, which (in applicable URAD-Plus models) plugs into the unit to power rechargable NiMH batteries. The charger terminates in a standard vehicle power plug that fits into a vehicle's cigarette lighter or a wall adapter.
Each vehicle package includes a URAD-Plus unit with a DC charging port, a URAD-Plus mount, and a DC charging cord.
URAD-Plus Custom Skins Package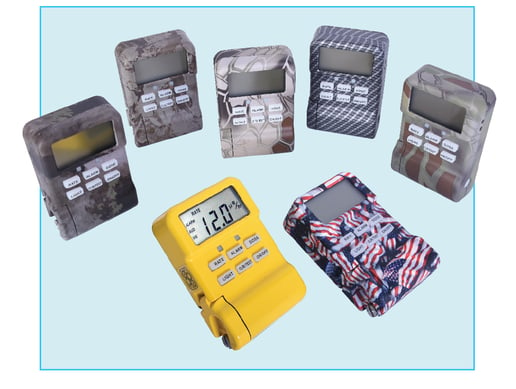 Mirion offers custom patterns and designs for the URAD-Plus. Personalize your inventory with a custom color or design.
Custom skins packages are available in URAD-Plus unit quantities of 50 and 100; units are customized with your choice of skin.